Take control of your Translation Business
---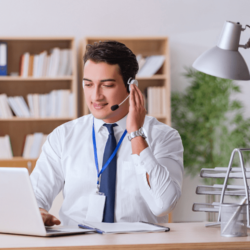 At LBS, we understand the unique challenges faced by Language Service Providers (LSPs) in managing translation projects efficiently while maintaining high-quality standards.
That's why we've developed a comprehensive Translation Business Management System tailored specifically to meet the needs of LSPs.
Our platform streamlines your workflow, enhances collaboration, and maximizes productivity, enabling you to deliver exceptional language services to your clients.
Tailored to LSP
---
LBS Suite is specifically designed to meet the unique requirements of LSPs. We understand the intricacies of the translation industry and have crafted our platform to address your specific needs.
Ease of Use
---
Our user-friendly interface and intuitive navigation ensure a seamless onboarding experience for you and your team. You can quickly adapt to the platform, saving time in your workflow.
Integration and Customization
---
We understand that every LSP has unique requirements and existing systems. Our platform is flexible and supports integration with other tools and APIs, ensuring a smooth transition and compatibility with your existing infrastructure.
Scalability
---
Whether you're a small LSP or a large agency, our system grows with your business. As you expand your operations and add more clients and projects, our platform scales effortlessly to accommodate your evolving needs.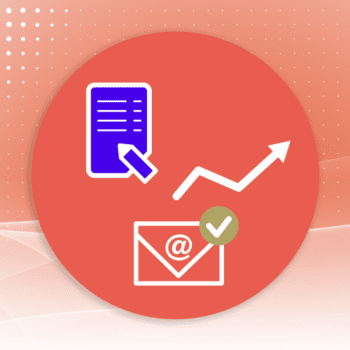 Transform your CRM experience with Results and Target Measuring
Say goodbye to clunky, generic CRM systems that fail to capture the essence of your language services business. With LBS Suite, you can easily track and measure your results precisely.
Display your revenue in real-time compared to your goal, manage your scheduled reminders and meetings, monitor your quotes, and view detailed statistics on your prospecting, your number of new clients, and the number of quotes converted to orders.
Compare all this data month-on-month and year-on-year. Your statistics update in real time, automatically.
Gain valuable insights into client preferences, project history, and resource allocation, enabling you to make data-driven decisions and exceed your targets.
Develop your business with cutting-edge prospecting techniques. 
Send customizable email campaigns to attract new clients and nurture existing relationships. Integrated into the LBS Suite, our digital marketing functionalities enable precise targeting and effortless email campaign generation from Outlook or Gmail.
You can schedule multilingual emails to many contacts, leveraging specific criteria. Efficiently manage replies and follow up with personalized messages.
Additionally, easily search for prospects on LinkedIn within LBS Suite, saving valuable links for later.
Stand out from the competition and drive conversions with visually appealing, personalized emails that speak directly to your clients' needs.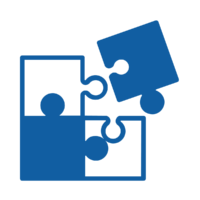 Full CAT Tool Integrations
Integrate your CAT Tools (Trados, MemoQ, Phrase, etc.) with LBS Suite for a streamlined workflow.
Benefit from translation memories and terminologies seamlessly.
Ensure consistent quality with customizable rating grids.
Define discounted prices based on CAT analyses for clients and vendors. Enhance flexibility with multiple CAT grids.
Say goodbye to manual processes and unlock the full potential of your CAT tools.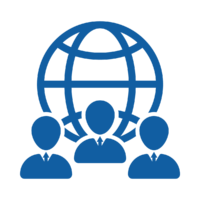 Use the Vendor Management Module for real-time resource statistics.
Sort and filter by language pairs or topics, identifying areas with limited resources. Recommend top vendors efficiently to colleagues.
Monitor responses and optimize resource utilization. Track average prices for purchased services and focus on competitive rates. Conduct automated online tests for new vendors.
With LBS Suite, optimize your resources, never be caught short, recommend and observe them!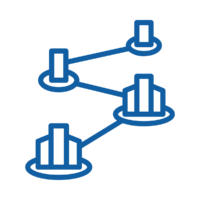 Tracking online translations 
LBS Suite equips you with a live overview of your ongoing online translations, enabling you to monitor progress closely, swiftly identify potential bottlenecks, and guarantee punctual deliveries.
Keep your valued clients consistently informed at every crucial stage, fostering trust and delivering exceptional customer experiences.
Stay in control, exceed expectations, and embrace the transformative potential of real-time tracking in online translations.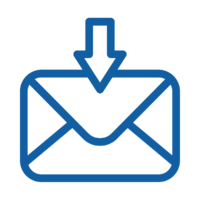 Outlook/Gmail Integration
We understand that your time is precious. That's why we've integrated our platform seamlessly with your preferred email clients like Outlook and Gmail.
With just a few clicks, you can create and manage projects directly from your inbox, eliminating the need for multiple applications and reducing administrative overhead.
Stay organized, save time, and focus on what you do best—delivering outstanding language services.
Customizable workflow automation
Automation is the key to maximizing efficiency and minimizing errors. Create custom workflows tailored to each project or client, ensuring consistent quality, faster turnarounds, and enhancing your productivity. Let technology handle the repetitive tasks, freeing up your team to focus on strategic activities.
Track clients satisfaction and vendors assessment
Maintaining quality is at the core of your business. Our ISO-compatible quality tracking system enables you to assess both client satisfaction and vendor performance with ease.
Gain valuable insights into your clients' experience and identify areas for improvement. Simultaneously, objectively evaluate your vendors, ensuring they consistently meet your high standards.
Strong self-generated planning
Efficient planning is the key to a well-organized and productive in-house team. Our platform equips you with powerful self-generated planning capabilities, enabling you to effectively allocate resources, manage workloads, and ensure timely deliveries.
Easily manage your finances
---
Automated Payment Collection
Collecting payments should be a seamless and hassle-free experience for both you and your clients.
With our automated and customizable payment collection module, you can set up secure online payment options, send automated reminders, and track payment status—all within the same platform.
Say goodbye to late payments and minimize administrative efforts, allowing you to focus on growing your business.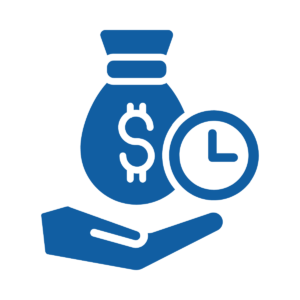 Cost management and budget analysis
Understanding the financial aspects of your language services is crucial for profitability and growth.
Our platform provides comprehensive in-house production and management cost tracking, giving you a clear picture of your expenses and revenue.
Make informed decisions, optimize your resources, and improve your bottom line by identifying cost-saving opportunities and maximizing your profitability.
Complete Client Invoicing features
Invoicing can be a tedious and time-consuming task, but it's essential for maintaining a healthy cash flow.
Our platform offers flexible and complete client invoicing features, allowing you to generate accurate invoices quickly and easily. Customize invoice templates, include detailed project breakdowns, and automate invoice generation for seamless billing processes.
Streamline your financial operations and improve client satisfaction by providing transparent and professional invoicing.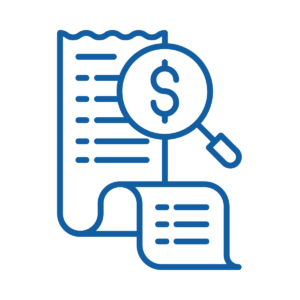 Escape browser limitations
LBS Cloud
---
Say goodbye to in-house servers and hello to expert specialists.
Just click on your app icon to effortlessly access your LBS Suite app and files. Enjoy enhanced security measures, escape browser limitations, and experience a flexible solution.
LBS Cloud provides unmatched accessibility, and our team of experts ensures specialized support. It's time to unleash the power of your IT environment.
Transform your business with LBS Cloud today.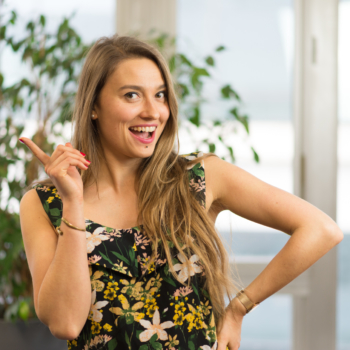 With LBS Suite, don't change your method, change your life!
LBS Suite is modular and customizable. You can organize the elements of your LBS Suite just the way you like:
Choose the modules that meet your needs.

Customize the wording describing your services for your clients.

Add languages or translation topics to your environment.

Customize the prices for your clients and suppliers based on a variety of criteria.

Customize the contents of your automatically-generated emails.

Choose your visuals (logo, colors, images) on the client and supplier portals, your invoices and your quotes. LBS Suite publishes them for you, while following your graphic charter!

Set up the folders on your server to keep all your files organized (sources, glossaries, TMs, etc.). LBS Suite will take care of generating them automatically for each project and each customer account.

Put your favorite widgets on your welcome screen.

Organize your data in your different workspaces.

Create multiple spaces of the same type, if you want (Project Manager View, etc.).
Optimize your worklow
Ask for a demo
---